Requirements for moving without a specialist company
Consider getting the volume of your facility in a vehicle that has a maximum gross weight of 7.49 tons. You can drive such vans if you have a new class C or class 3 driver's license (obtained before 2013).
A vehicle of this size usually only fits the furnishings of a 2-room apartment without a kitchen. If your apartment is bigger, you should hire a moving company from Berlin.
This is also advisable if you have to transport bulky goods, especially if you have to go through a narrow stairwell. Even transporting the piano is no problem for a specialist company. Nothing happens to the valuable instrument.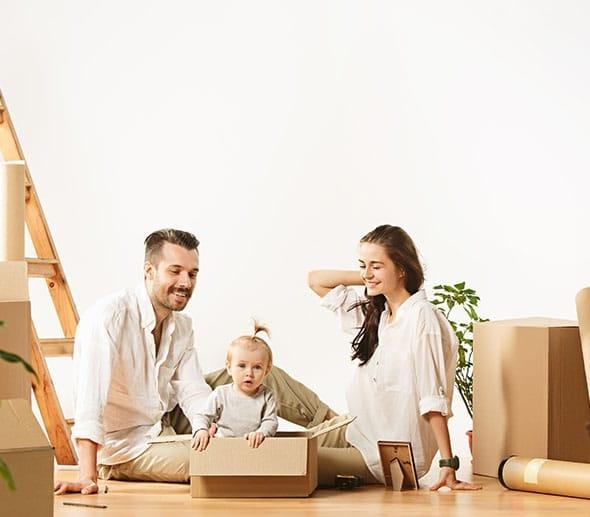 Are you looking for a secure and inexpensive partner or a waste disposal company for your move to Berlin?
These services are offered by moving professionals
You will probably not believe it beforehand, but you will experience it when you move. The trained relocation helpers usually manage to dismantle your entire facility in Berlin and rebuild it in Essen in one or two days. You don't need to wrap a towel or mug. When you enter your new apartment in Essen, everything is in its place. Treat yourself to a coffee and enjoy the day.
In Berlin you can say goodbye to your friends in peace, instead of breaking friendships in the hustle and bustle of the move. The biggest advantage of moving with a professional moving company is the speed and reliability with which your Berlin apartment is ready for handover. You save double rent payments because a new tenant can move in immediately. Ideally, you should also leave the renovation and final cleaning to the professionals so as not to run the risk of the landlord withholding the deposit.
Guaranteed stress: moving without a moving company
How to move without the help of a specialist:
The fun costs you around 400 euros basic rent for the truck. The kilometers driven cost around 600 euros and the journey by train costs around 120 euros. All in all, the move will cost you at least 1,100 euros and probably some of your friends.
The apartment in Essen is smaller than the one in Berlin
It only makes sense to dispose of furniture and household effects if you generally want to downsize or if it is not worth keeping the things. Storage usually makes more sense. If you plan to move into larger accommodation in Essen later, rent a warehouse in the city. A moving company from Essen can bring the stored goods to your new apartment. If you are only going to live temporarily in the Ruhrstadt, it is better to store it in Berlin.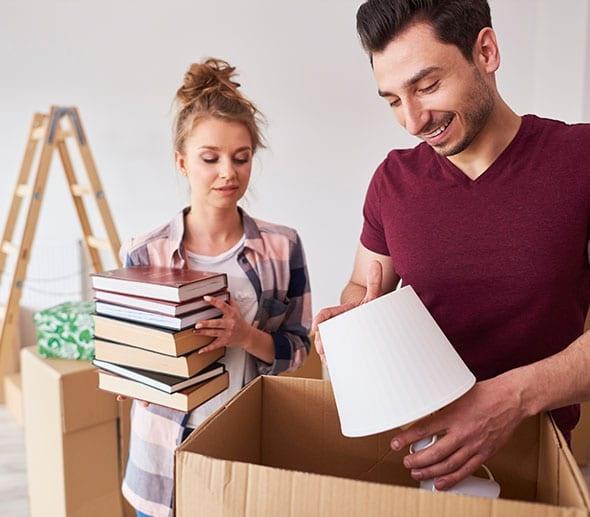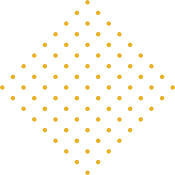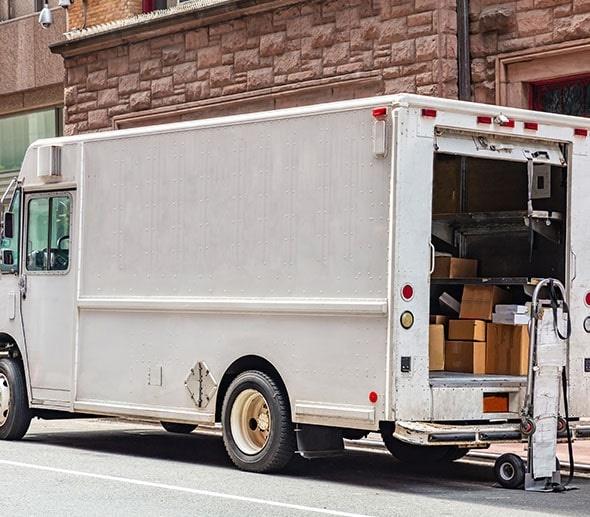 Secure parking space for the moving van
In large cities it is hardly to be expected that there will be a sufficiently large parking lot in front of the apartments on which a moving van can park. Sometimes there are also prohibitions to drive a truck into the living area or there are general no-stopping restrictions. The problem is no stranger to moving professionals. They know where to apply for a special permit.
In addition, you can legally ensure that a sufficiently large parking space is reserved in front of the front door in good time for the move. There is the option of setting up a single or double-sided no-parking zone with official signs. The moving specialists take care of the necessary formalities for you.
What does the stress-free move from Berlin to Essen cost?
Logically there are no fixed prices for moving from Berlin to Essen, because the total costs depend on the individual case. A binding calculation is only possible when the volume and weight of your facility are known and the company also knows the accessibility of the apartments. When making a price request, think about additional services such as renovation or clearing out your basement. You will be happy to receive a binding offer at a fixed price if you correctly enter all the relevant data. Since this is an individual calculation, different prices apply for a later move from Essen to Berlin.