We at Umzug-Berlin.eu, offer you complete private removals at reasonable prices. We transport your furniture, fixtures and personal belongings to your new apartment in a short time.
It doesn't matter whether you want to set up a private residence as an individual, couple, or family with children. As a moving company in Berlin, we offer you affordable private moving services and guarantee that your move is carefully prepared, organized and carried out.

WHY PLAN A MOVE WITH UMZUG-BERLIN.EU?
We are a well-known moving company in Berlin having more than 10 years of experience in the field of private move. We always do our best to arrange the moving work across the country and Europe with the fastest speed and best quality of service.
PRIVATE MOVE WITH THE WHOLE FAMILY
Umzug-Berlin.eu takes over a private move with the family to Berlin professionally, quickly and cheaply. The large pieces of furniture can be quickly dismantled and are essentially refurbished on site, whether it is a full children's room or a living room. We also take care of the correct arrangement of furniture in the new stay.
Are you looking for a secure and inexpensive partner or a waste disposal company for your move to Berlin?
CHECKLIST FOR YOUR PRIVATE MOVE IN BERLIN
A list can also be made for your move to Berlin. We will be happy to discuss various questions with you. For example, if you already have suitable packaging materials or not? These questions will help us in creating a checklist as per your wishes. Therefore, we believe that it makes sense to create a checklist of the items to be moved. Our trained staff will be happy to do this for you.
Our experienced and hard-working moving assistants have many years of experience in moving and transport. Umzuge-Berlin.eu is always ready for your request for relocation. We will be happy to advise you on upcoming private moves and inform you about our wide variety of services, prices and choices for private moves at short notice.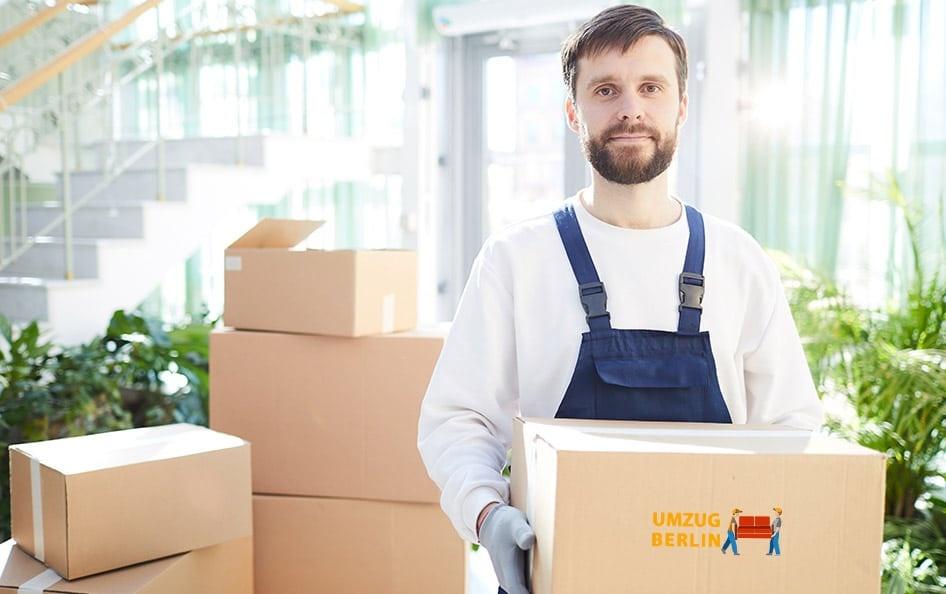 We are happy to take over the private move for you, whether from Berlin and its surrounding areas or nationally. You can contact us by phone, email and fax as we are your qualified partner for all relocation problems.
All types of removals from Berlin to Düsseldorf or from Hamburg to Berlin or from Halle to Berlin are everyday business for us. You will be inspired by our excellent services, reasonable prices and trained staff.
When you go abroad, you usually need to liquidate the apartment or store furniture. As a competent partner, we offer you convenient storage services of various pieces of furniture at affordable prices. Our moving company provides you with all the facilities imaginable for a private move. 
Our services for office relocation: