Stress-free Relocation in
Berlin Pankow
Of course, you can move quickly and safely in Berlin Pankow. As your contact person, we are always there to help and advise you from the very beginning and send you an offer on the same day. We work reliably and accurately so that your actions can be completed in time. We are specialized in private and business moves in Berlin and other cities.

Detailed planning with competent staff
Every step is individual and always associated with different requirements. Therefore, very careful planning is needed so that everything runs smoothly. With our many years of experience and knowledge in the industry, we know exactly what is important and how to proceed in order to carry out a quick move. You can see for yourself like what materials we use to protect your furniture and let our staff advise you on site about your move.
Reliable & inexpensive move
Just get in touch and you will receive an individual price offer on request. If necessary, we will also take photos on site and work with you on all the planning details for your personal move, so that we can proceed on time. We also guarantee a good price-performance ratio.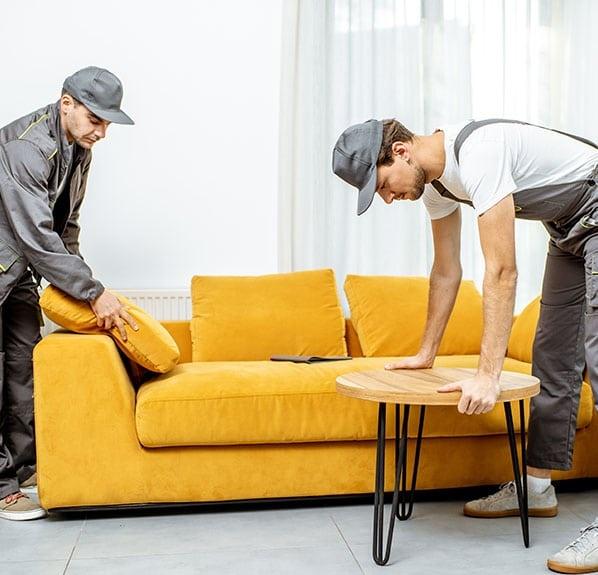 Are you looking for a secure and inexpensive partner or a waste disposal company for your move to Berlin?
Full-service relocation in Berlin Pankow
Whether it is a local or long distance transport, we are always your reliable and affordable moving company in Berlin which offers all moving services from a single source. Our services include transportation, disassembly and assembly of furniture and disposal to other loads. We disassemble your furniture on site and pack it with mobile blankets, provide foam packaging, etc. and if necessary, set it up again at the destination address. We are also happy to take care of the painting work that may be required. We are a moving company in Berlin and all over Europe that safely packs and transports your household goods