Moving to Neukölln Berlin- Quickly & Professionally
Are you searching for a company who could organize your move in Neukölln Berlin? ORWhich moving company in Neukölln Berlin is recommended for your move?
Congratulations! you are exactly right here because these questions will be the subject of this article.
In addition, we will also discover what work you can do yourself to reduce the cost of the move and whether it is possible for furniture and other items in your apartment that are no longer used to be disposed of by the moving company.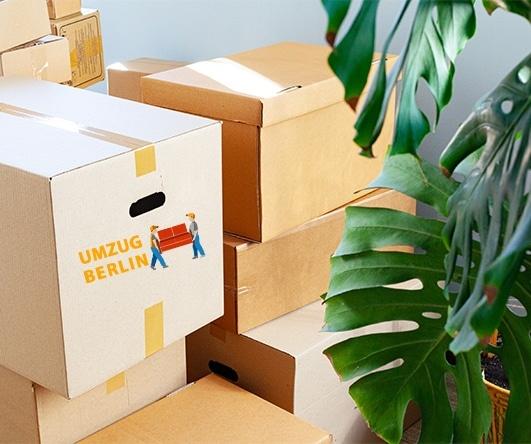 Are you looking for a secure and inexpensive partner or a waste disposal company for your move to Berlin?
My move to Neukölln Berlin is pending. Which moving company is recommended?
Are the service and quality of work important to you?
Then, umzug-berlin.eu is exactly your right partner.
Even before the first contact with umzug-berlin.eu, you can get an overview of the costs that you will incur. We have a relocation cost calculator on our website that will give an approximate cost of your entire move after entering all the information into the calculator. It will provide you with a first outlook on the price of the move without obligation.
This ensures that you have an overview of your costs at all times. This saves you from unpleasant surprises regarding the cost. In addition, an inspection of the apartment or house by one of our employees is also completely free of charge.
 He/she will get an initial impression of the extent of furniture that needs to be moved and examine the location of the apartment. Subsequently, topics such as an application for no-stopping signs will be discussed.
If you want to take over the work of no-stopping signs by yourself, then we can tell you all the procedures for this. Alternatively, you can commission the company to do this for you. The company will then take care of all matters from the timely application for the no-stopping sign to the timely installation at the place of relocation.
This way, you can take care of an important point in your moving plan without any stress.
The following service is also important that we would like to address in this article:
The storage of your belongings
This is a service offered to you by the same company we talked about in the beginning.
YES! its umzug-berlin.eu that takes over this service for the private sector or for professionals.
This service is particularly beneficial for landlords who had to place a defaulting tenant in front of the door with an eviction notice. In this regard, apartment and house owners have a few things to consider like deadlines for keeping tenants' property etc. These things must be observed and complied with by law.
Storage option at umzug-berlin.eu
Umzug-berlin.eu will be happy to advise you on storage facilities. You also have the option to store the furniture and other inventory yourself. This means that you will transport everything to the storage location and pack these items yourself as well, so that they are protected for storage. Or you can hire umzug-berlin.eu to do this work for you. In this case, the company will pick up all the furniture and other items that you want to get stored and put it into a storage container.
This means that a container will be delivered to your apartment or house and conveniently loaded. After that, everything will be locked and secured for further transport to the storage location.
In addition, you also have the option of self-storage where your removal goods will be kept in a room and you will have access to this room at any time, even after storage. You can enter it as often as you like.
However, if you have chosen self-storage, you should keep the following in mind:
The pieces of furniture should be carefully packed and properly protected before transport and storage.
Use bubble wrap to secure mirrors and delicate electrical appliances.
Place furniture carefully and also pay attention to the order.
Large and heavy items must be stored towards the back of the room and loose and individual small items should be collected separately and stored in boxes towards the front of the room.
You are also free to hire the company for the entire storage. This will save a lot of time which you can use for possible renovations that are currently taking place in your apartment. After all, just covering the furniture or moving is not enough, rather safe and secure transport is also necessary.
If you have any further questions or issues, just get connected and we will be happy to help and advise you.