WHICH FORWARDING COMPANY CAN HELP ME WITH MY COMMERCIAL MOVE IN BERLIN?
Whether it's a private or a commercial move, we at Umzug-berlin.eu, will always be there to help you. It's so simple, just give us a call.
You can find contact options on our homepage or just fill our contact form and we will reach you as soon as possible.

WHERE CAN I FIND A FORWARDING COMPANY IN BERLIN AND WHAT PRICES SHOULD I EXPECT FOR THIS?
If you want to find a good forwarding company in Berlin, you will find it online. There are a wide variety of providers to whom the service companies can offer their services.
Companies have the opportunity to offer their prices to customers. In turn, customers will find a portal where they can direct their inquiries.
In these so-called craftsmen's exchanges, a wide variety of craftsmen's businesses can bid against each other. After the tender has been completed, the customers can choose the company that suits their requirements and price expectations.
Are you looking for a secure and inexpensive partner or a waste disposal company for your move to Berlin?
UMZUG-BERLIN.EU – THE FORWARDING COMPANY IN BERLIN AT A REASONABLE PRICE
Do you need professional moving helpers for your move in Berlin?
Then you are at the right place, here you will find important information regarding your move in this section of this post. And you can find this support at Umzug-berlin.eu if you want a cheap, flexible and a stress-free move.
Umzug-berlin.eu – An experienced moving company that provides professional and competent advice to its customers with many years of experience.
Even if you only need individual helpers for your move to Berlin and its surrounding areas, we at Umzug-berlin.eu, are able to provide individual helpers for your move and transport furniture.
The price depends on your requirements. Below you can find out what costs you can expect and how these costs can be calculated.
The following factors are important in the pricing of your move:
YOU CAN FIND A FORWARDING AGENCY HERE. JUST CALL UMZUG-BERLIN.EU TODAY!
In addition to the offers on our services, you can also find a section on our homepage for the most frequently asked questions when moving in and around Berlin. Here the questions asked by our customers are answered directly by our company.
Umzug-berlin.eu takes over your transport and sets up your no-parking sign, which is usually required for your move. The installation of such a sign is usually important, especially when it comes to moving into a big city.
Since private individuals usually underestimate the fact that not only should the application for such a sign be submitted in good time, the installation can also be even more difficult as the weight and size of this sign often do not fit the private means of transport that customers often have available.
But don't worry, our moving helpers will take care of the application and the subsequent installation of the no-parking sign for this purpose.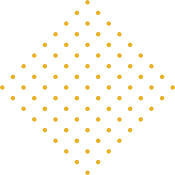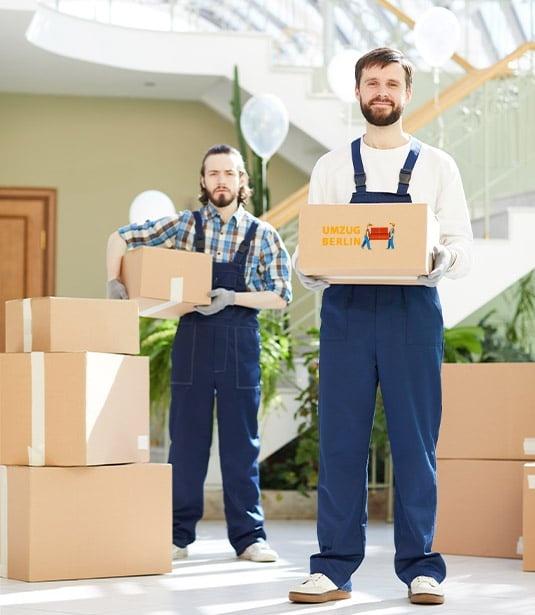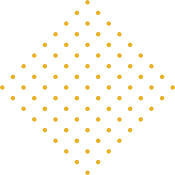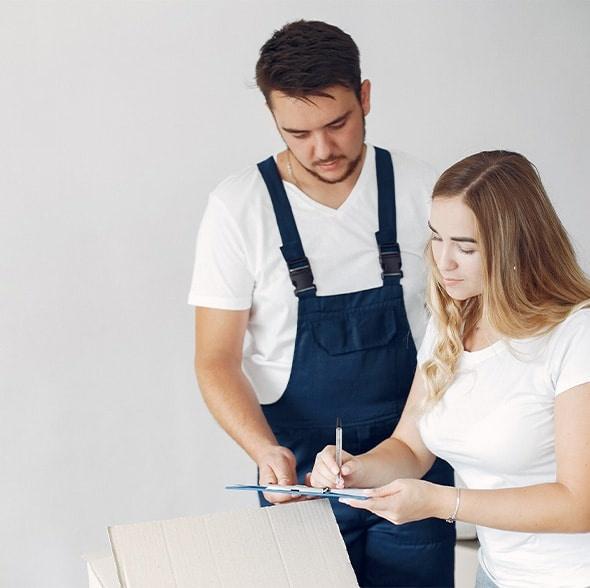 THE SHIPPING CALCULATOR FOR FREIGHT FORWARDING AND THE MOST AFFORDABLE MOVING COMPANY FOR PRIVATE RELOCATIONS
Umzug-Berlin.eu is the perfect place for professional and cheap moving service in Germany and all over Europe. Our team consists of competent employees who are always motivated to overcome all hurdles that occur while moving. We also process your move confidentially, reliably and quickly.
For this purpose, our company calculates the prices fairly and individually for each customer. In addition, we always ensure that the needs and wishes of our customers are always in the forefront.
One of the most important principles of Umzug-berlin.eu is to give competent advice and transparent cost estimates to our valuable customers when moving. For your individual cost estimate, just give a call to our customer service representative or use the contact form to get connected.
We are looking forward to your visit.