OFFICE RELOCATION IN BERLIN
Even small moves are usually expensive. Now imagine how expensive it would be if you are planning a full office move. Learn more about the best way to solve this problem here.
Umzuge-berlin.eu is a professional and inexpensive moving company from Berlin. As a developing company, we always aim to provide the best service to our customers. Since the establishment of Umzuge-berlin.eu, we have been able to carry out many office relocations in Berlin.

In Berlin, there are small offices, office floors and entire building complexes. Therefore, careful planning is very important for an office move to Berlin. The quantity of goods to be transported, the distance from one place to another and the services needed, all play a crucial role in the cost of an office move.
OFFICE RELOCATIONS IN BERLIN & NATIONWIDE
Of course, we will take care of your office move in Berlin. But what about the remaining items that are left over during the move? As a rule and according to the rental agreement, the landlord must renovate the old wallpaper, carpets, floors, walls and ceilings according to the old conditions. Cleaning after the renovation work also plays an important role.
If you are moving to a small office, then the question arises, do you need our efficient moving helpers or just a moving truck?
No worries! We'll take care of everything while moving your office as per your need.
There are always companies that want to move from one office to multiple offices. We have also merged several offices into one open office to save costs. 
We're looking forward to your contact request. Whether it's an office space, an office floor or the whole building complex, we at Umzuge-berlin.eu, are always ready to assist you with transport and relocation.
Are you looking for a secure and inexpensive partner or a waste disposal company for your move to Berlin?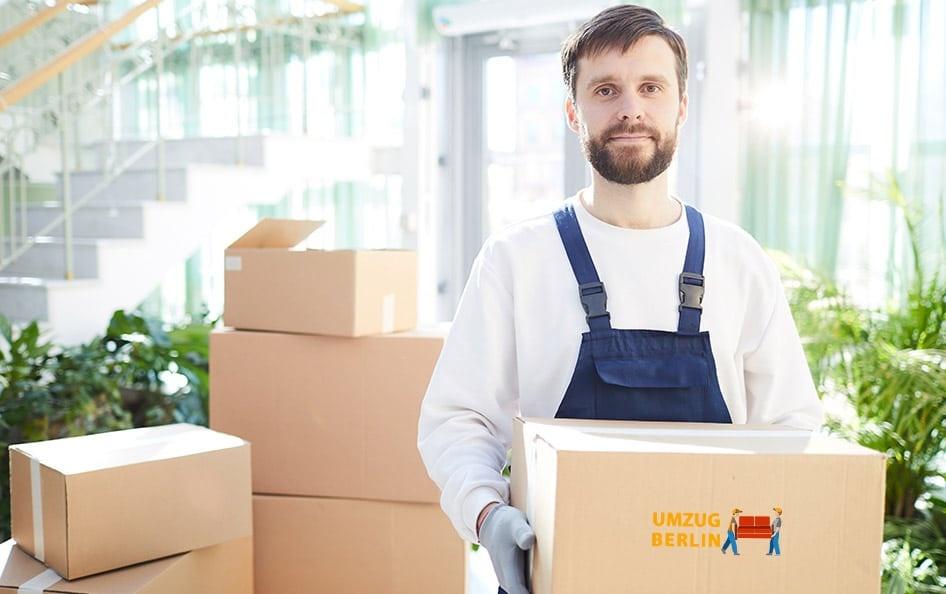 THIS IS HOW UMZUG-BERLIN.EU WORKS FOR YOUR COMPANY RELOCATION IN BERLIN
Moving an office requires careful planning based on many factors to consider when moving. Our services and our team are personalized to your requirements. 
From handling materials to disassembling and assembling furniture and equipment, disposing of bulky waste, setting up no-parking areas, renovation and cleaning are essential services that can be chosen during the initial inspection and proposals. 
Before you move, please let us know if you still need any materials for your office move.
Please let us know which services you would like us to use in the planning phase so that we can give you a genuine offer at a reasonable price without the risk of additional costs. 
As a rule, the quantity of moving items to be transferred also plays an important role.
Umzuge-berlin.eu offers all imaginable services for your office relocation in Berlin. Please contact us immediately if you would like a FREE initial consultation.
Our services for office moves: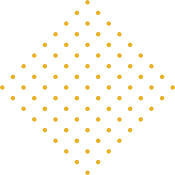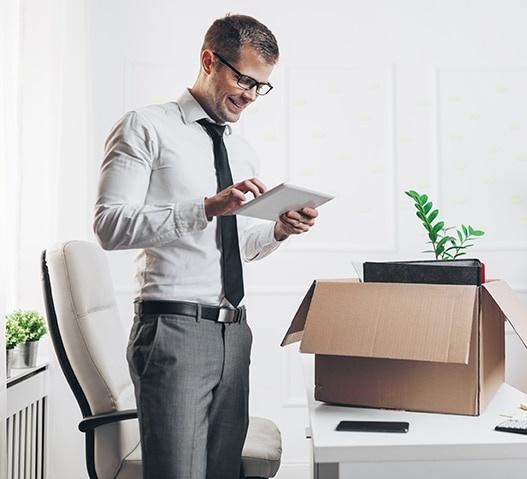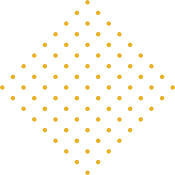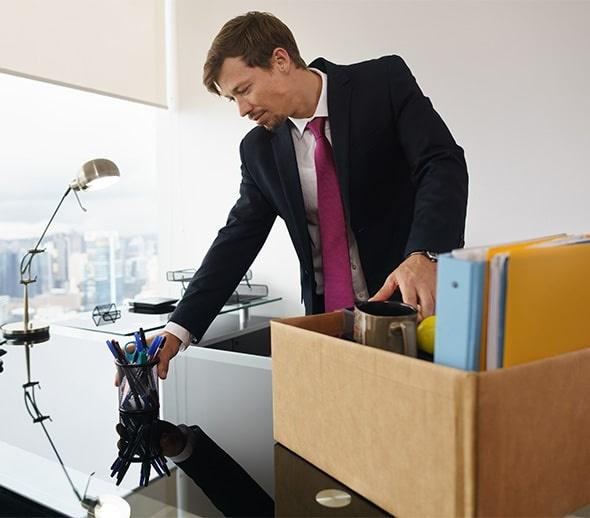 OFFICE RELOCATION IN BERLIN - WHAT TO CONSIDER!
The most important goal of an office move is to ensure that business operations are carried out as smoothly as possible.
There are few other things to be considered in addition to the actual move in order to avoid longer interruptions. 
Therefore, you should consider seating assignments as early as possible and record them in a simple room plan. The workload can be reduced in this way, and furniture and other items can be placed in the correct position immediately. 
As with a private move, administrative tasks should be addressed as early as possible like changing the phone and internet, mail registration and notifying all important business partners.
If you have any questions on the topic, feel free to contact us.