RENOVATION WORK IN BERLIN
It is natural to leave the old apartment in the same condition as it was found when you moved in. After all, who wants to move into a run-down apartment? You can repair minor wear and tear by yourself but if we talk about proper renovation work then you will definitely need professional support to make sure that nothing goes wrong. If any damage is caused by the tenant during a renovation then the tenant has to pay for the damages.



As a full-service moving company in Berlin, you are welcomed to leave this task to our hardworking craftsmen.
Our renovation work in Berlin also includes painting work as painting the walls is usually necessary when you move out. However, if you do not have time for it, we will be happy to take over this work. We have professional craftsmen who are all competent and motivated. After the painting work is done, we will of course, clean the rooms so that no further signs of use can be seen.
No matter which region it is about, umzug-berlin.eu is your perfect partner for renovation work in Berlin. We provide you with craftsmen who are very familiar with the subject matter and know exactly what soiling items must be used for. In this way, residues can be removed quickly and in such a way that a perfect result is achieved. For your renovation work at umzug-berlin.eu, you can easily save your time and strength so that you can concentrate on more important things and your new home.
Excellent Service: 4.4 out of 5-star ratings
Are you looking for a secure and inexpensive partner or a waste disposal company for your move to Berlin?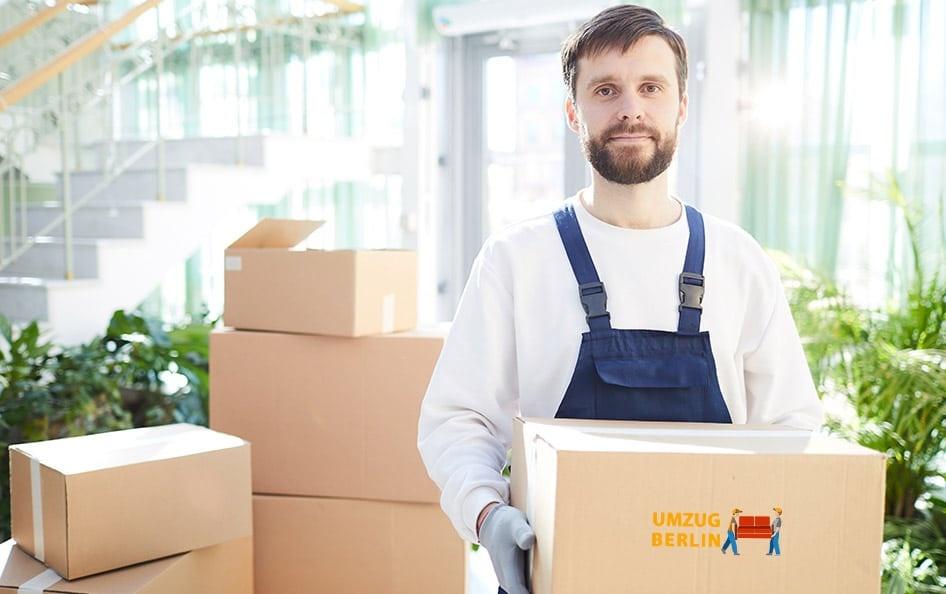 RENOVATION AFTER HOUSEHOLD LIQUIDATION
After a household or apartment liquidation and clearing out is completed, painting and renovation work begins. The walls simply get dusty over the years, so a fresh coat of paint will be needed. We are not only the right partner for your renovation work, but can also provide you with many other services from a single source like we will be happy to take care of transportation, setting up the no-stopping zone, packing and unpacking your moving boxes and much more in Berlin, Germany and throughout Europe.
Have you got any questions?
Feel free to contact us, we are happy to help you.
Whether you choose us as your moving company in Berlin or not, we will always be happy to give you tips and tricks so that your move runs smoothly!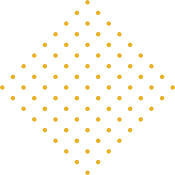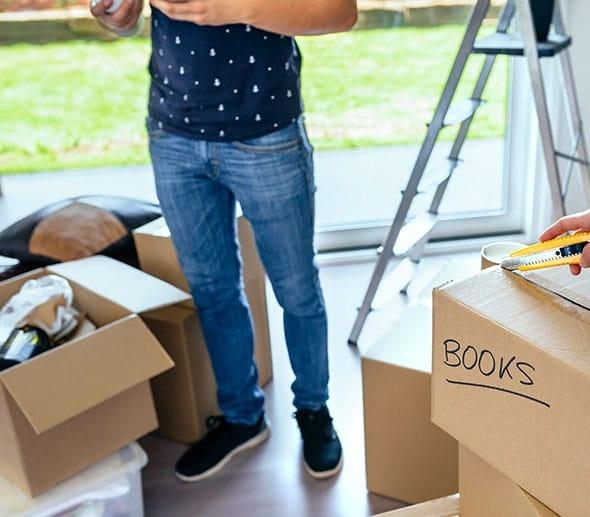 WHAT IS TO BE CONSIDERED?
Your stored goods should be carefully packed before storage so that they are not damaged. Sensitive objects such as mirrors and electronic devices should be packed with bubble wrap, furniture should be put down very carefully or should be placed in front. Large and heavy items must be stored towards the back of the room and loose and individual small items should be collected separately and stored in boxes towards the front of the room.
Get connected now and we will be happy to give you instant consultation on how to store your furniture and other items in a best way and provide you with a free and non-binding offer!